GALLERY 2023 -
Some of our 2023 events
Centenary of Chester's Queen's Park bridge
Sunday 9 July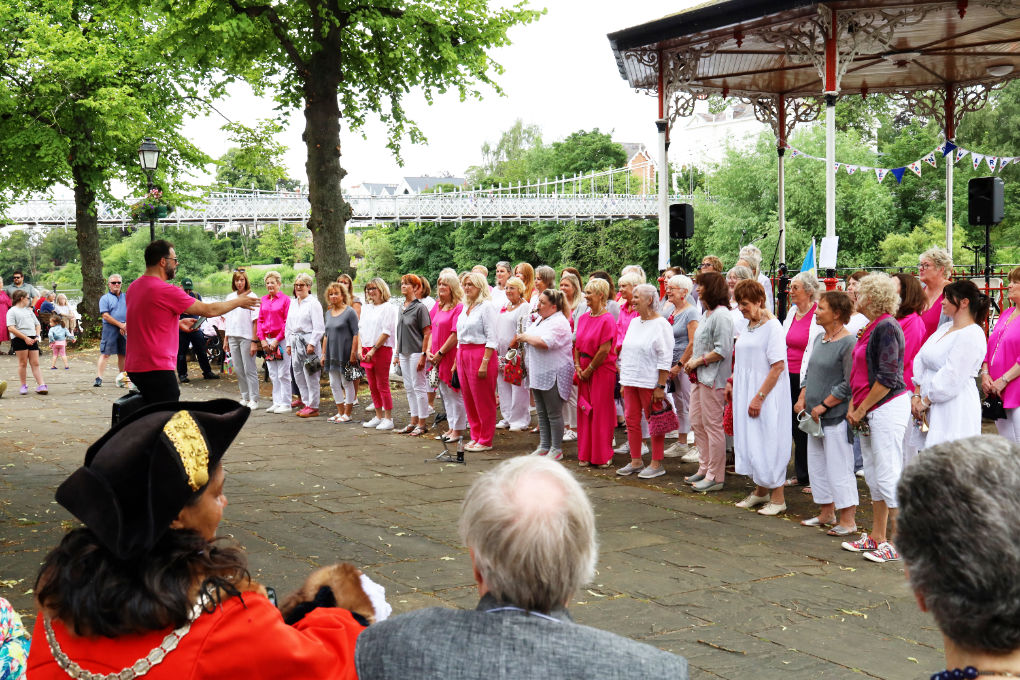 What a lovely afternoon celebrating the centenary of this iconic bridge – fab audience, the rain held off and for the first time ever we sang happy birthday to a bridge!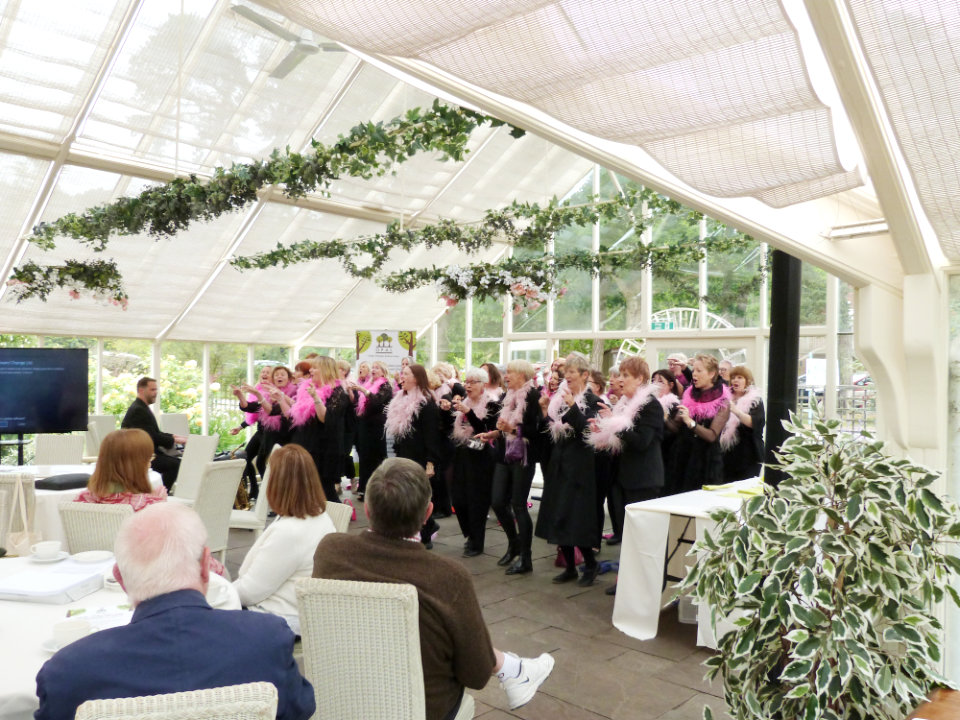 On 7 June Handbags entertained a group of OPAL (Older People Active Lives) Services volunteers in the conservatory at the Abbeywood Estate. What a wonderful setting – the grounds and gardens are beautiful!
Charity Ladies Lunch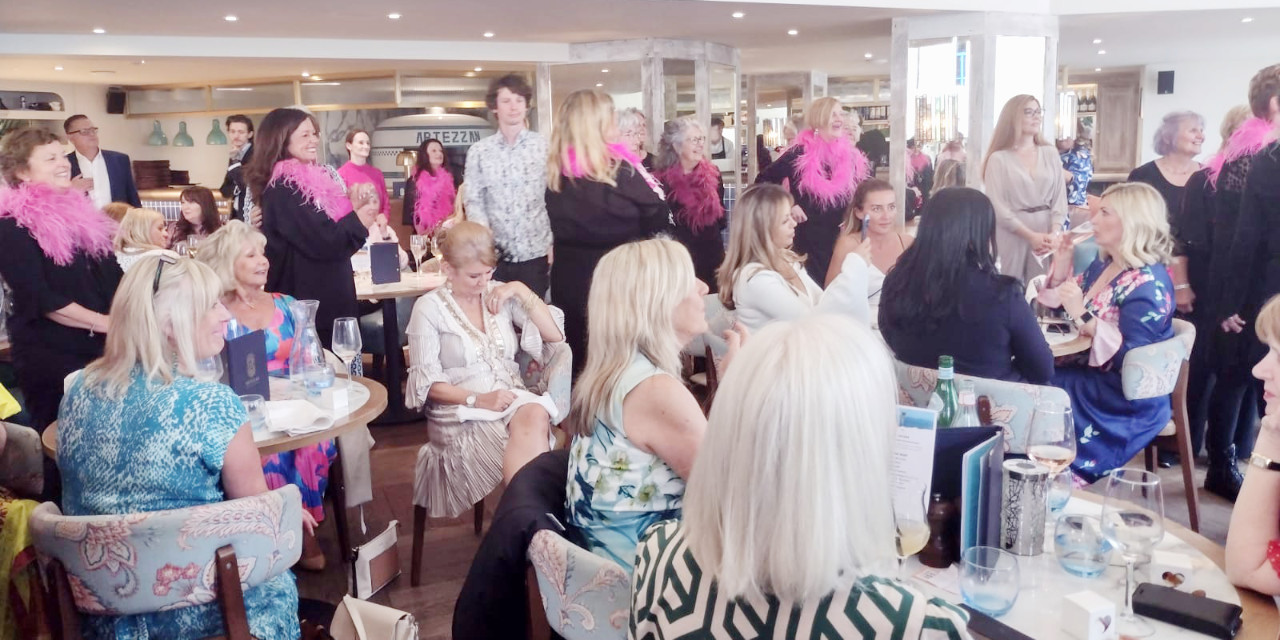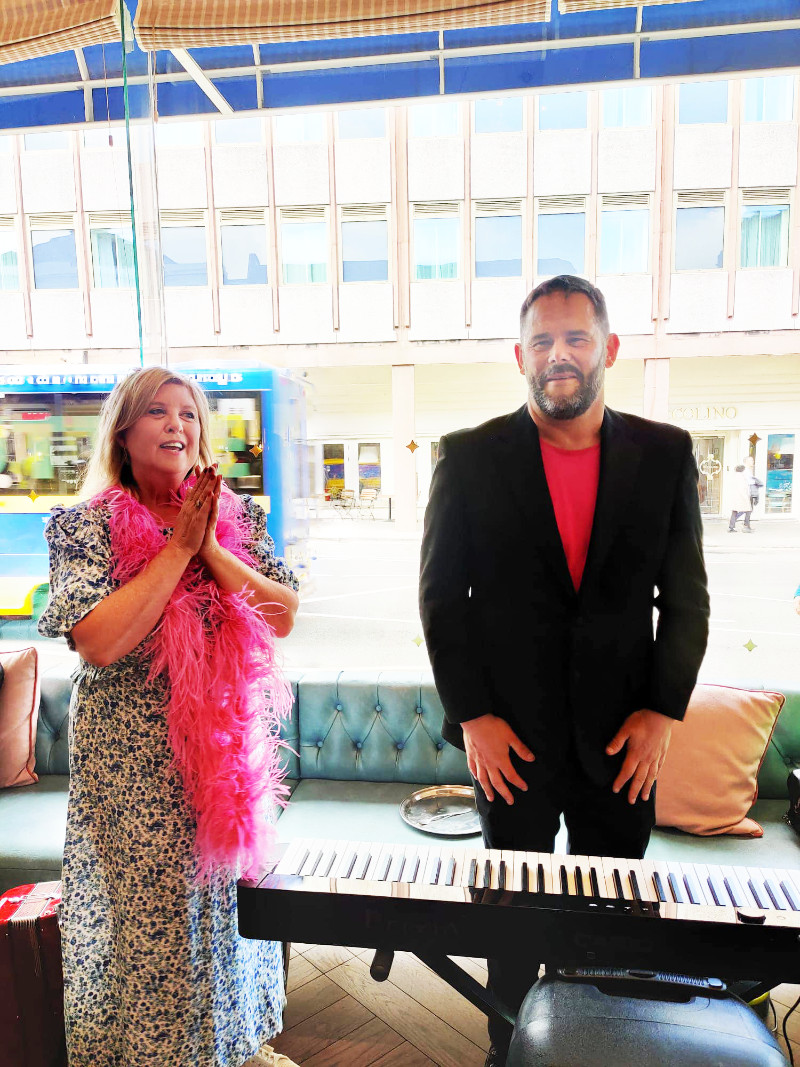 We loved singing to all the ladies at the Hospice of the Good Shepherd fundraiser lunch at Artezzan on 19 May.
Liverpool Eurovision Finals Day - we were there!
Saturday, 13 May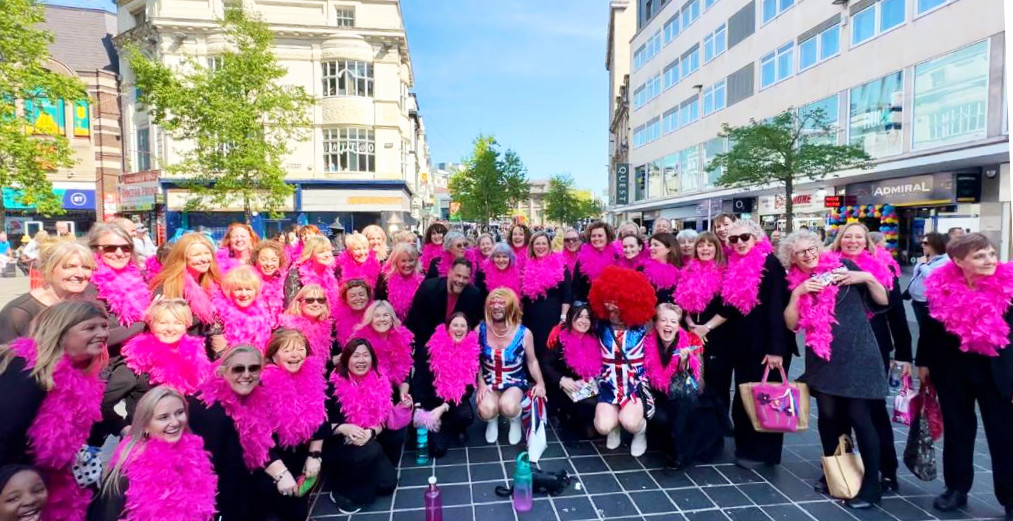 CORONATION WEEKEND - May 5 -8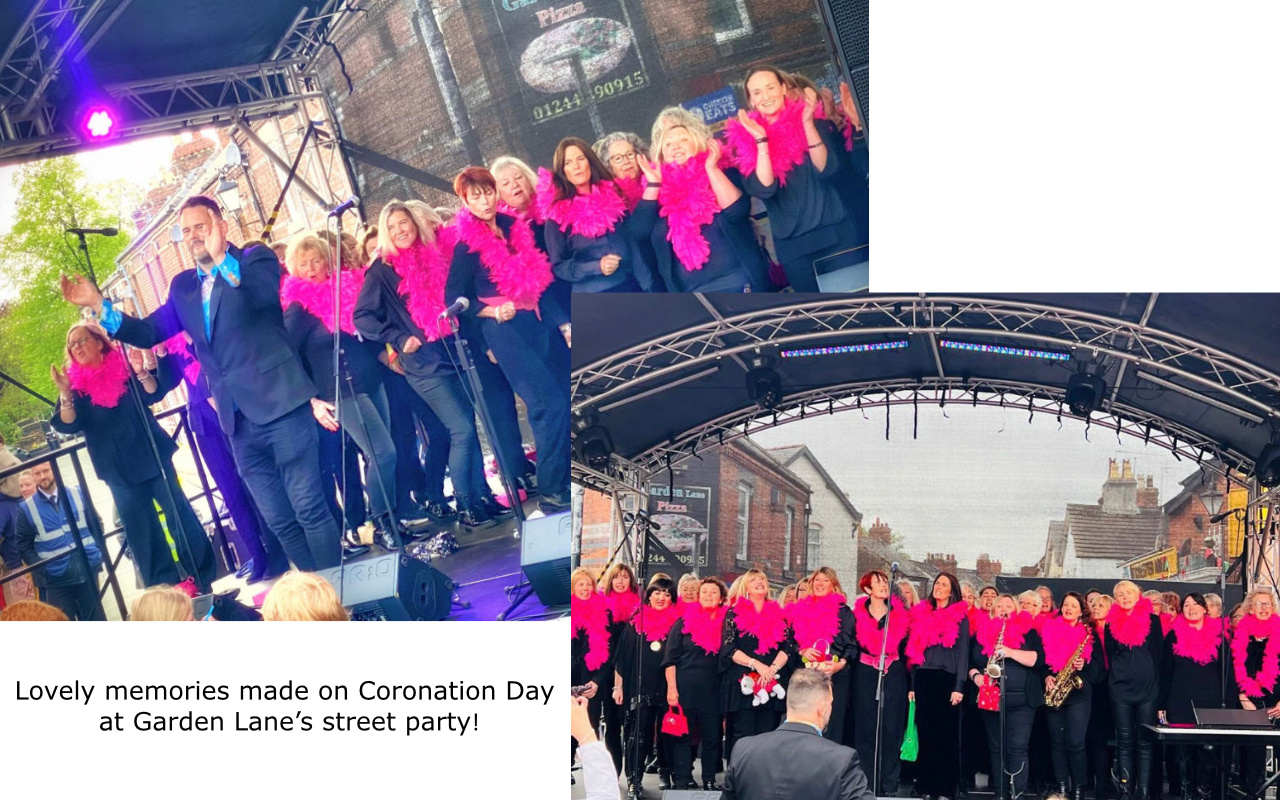 AND it was super to be part of the Lord Mayor's sunny, joyous Coronation celebration concert in Chester on Sunday: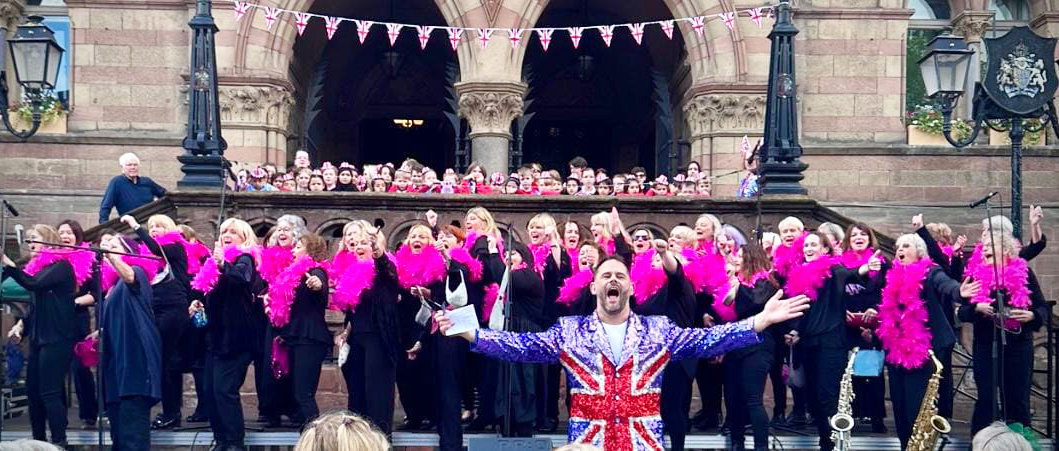 Our Eurovision medley whistle stop tour on 29 April was a great success!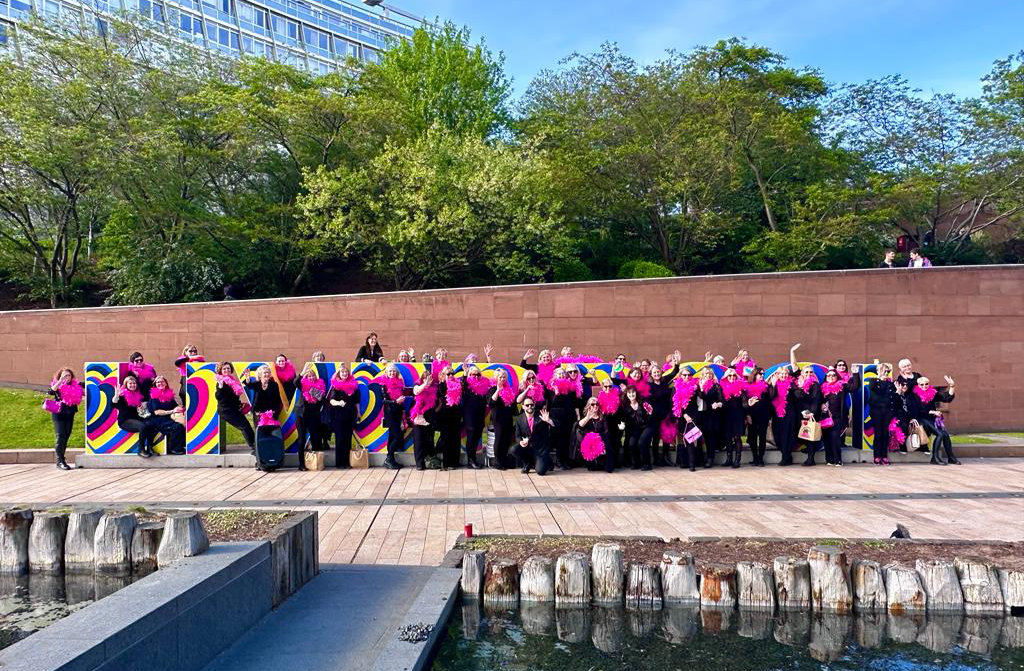 From care homes to ferry terminals and town squares to shopping malls, we brought some Eurovision (plus ABBA, Beatles, Elvis and more) joy to lots of people from Chester city centre to Liverpool waterfront.
Bringing Eurovision joy to those in care homes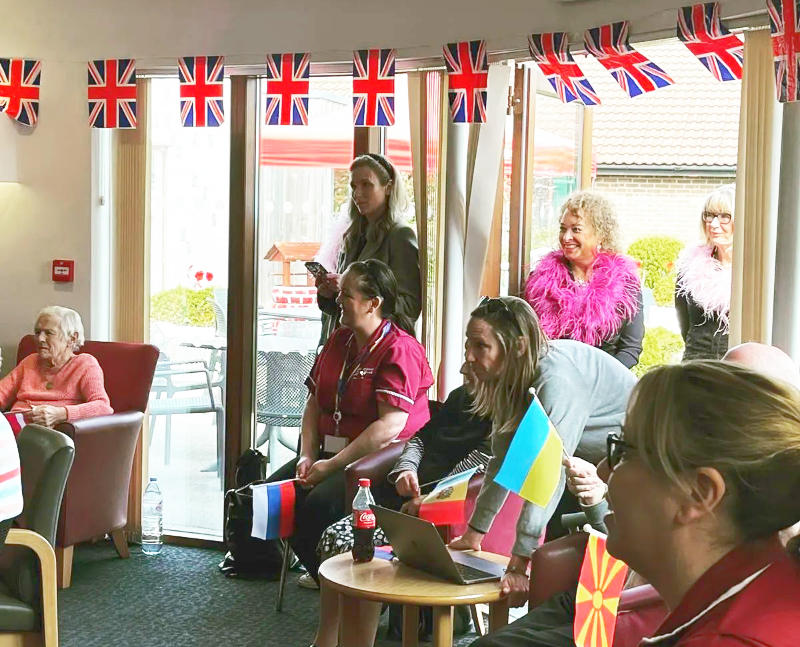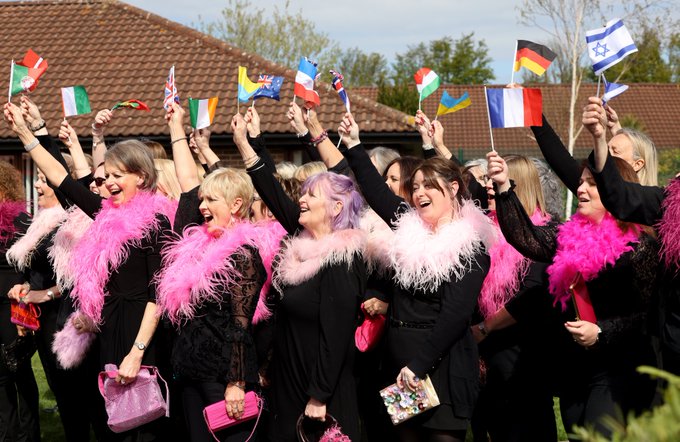 On 25 April we sang at a Liverpool care home for the press launch of this Museum of Liverpool House of Memories initiative, together with the Liverpool-based theatre company Nwoko Arts with their production 'Songs for Europe'. The residents and staff loved our Eurovision Medley and many joined in with the singing!
The Handbags in Lego!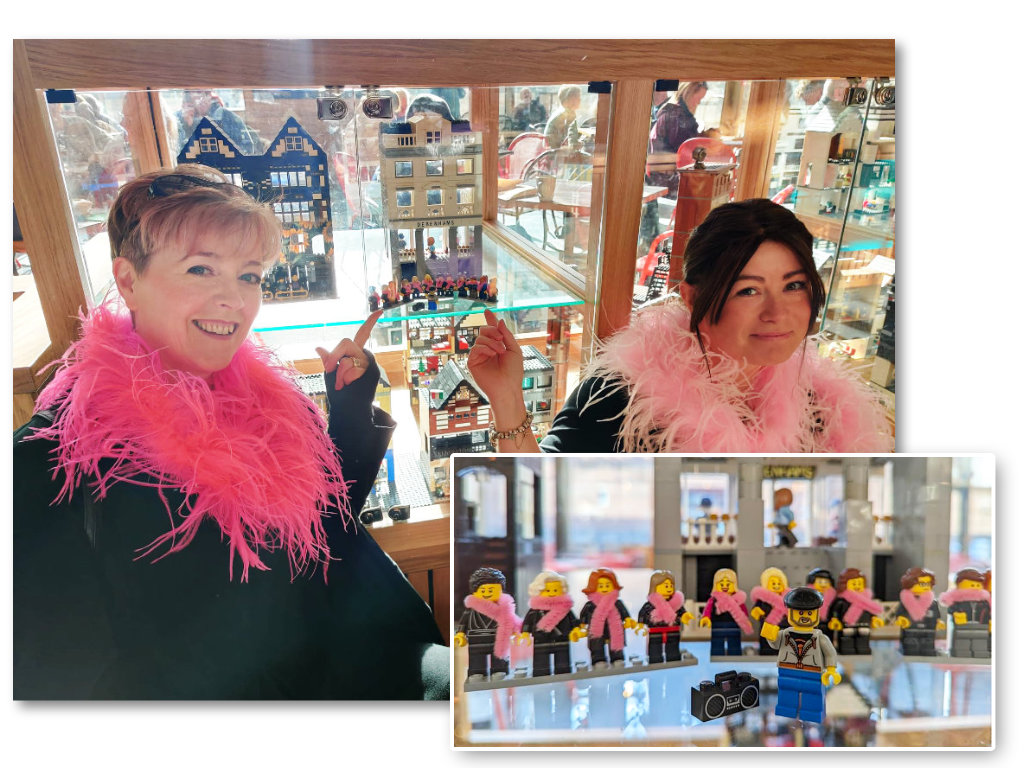 We've been immortalised in Lego! You can see our Lego choir in Chester market, along with lots of other fab Chester scenes and people, all made out of Lego. Really worth a visit!
Hawarden Estate Easter show
Sat 8 April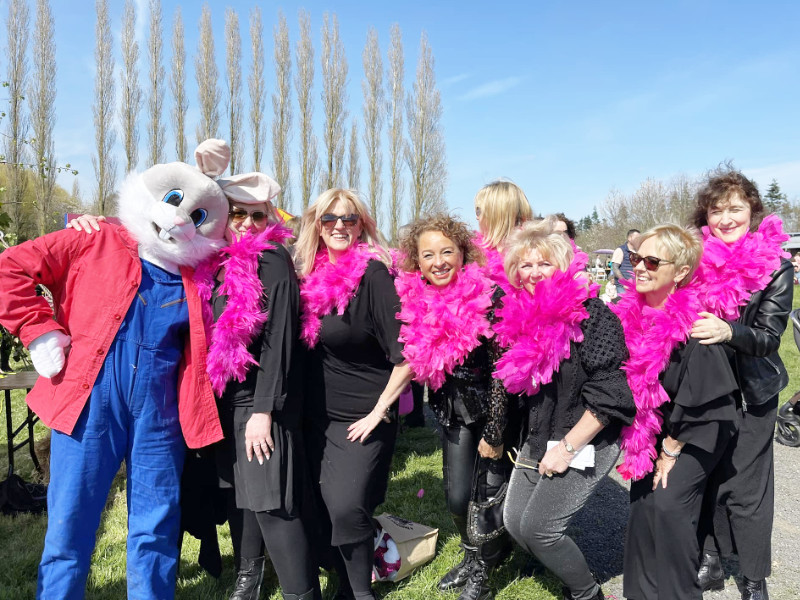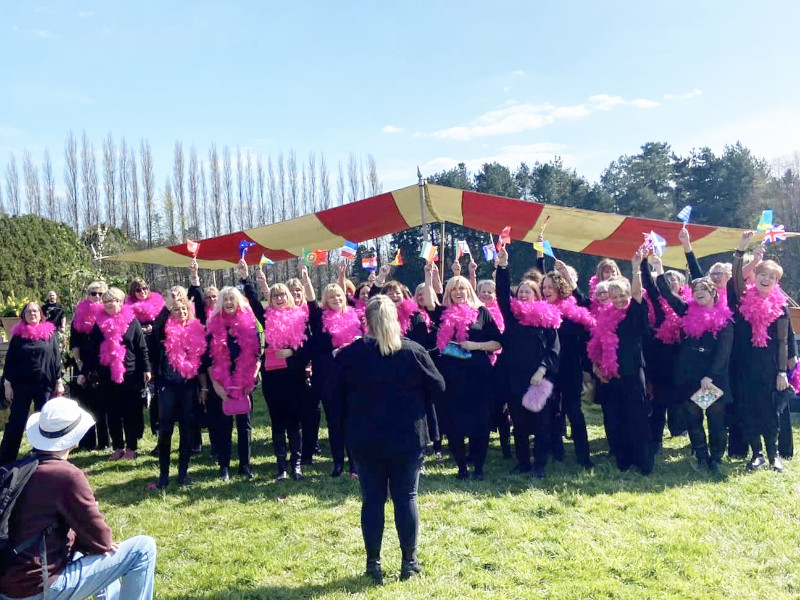 We had a "hoppy" sunny afternoon with the Easter Bunny at the fab Hawarden Great Easter Show!
Storyhouse Women 12 March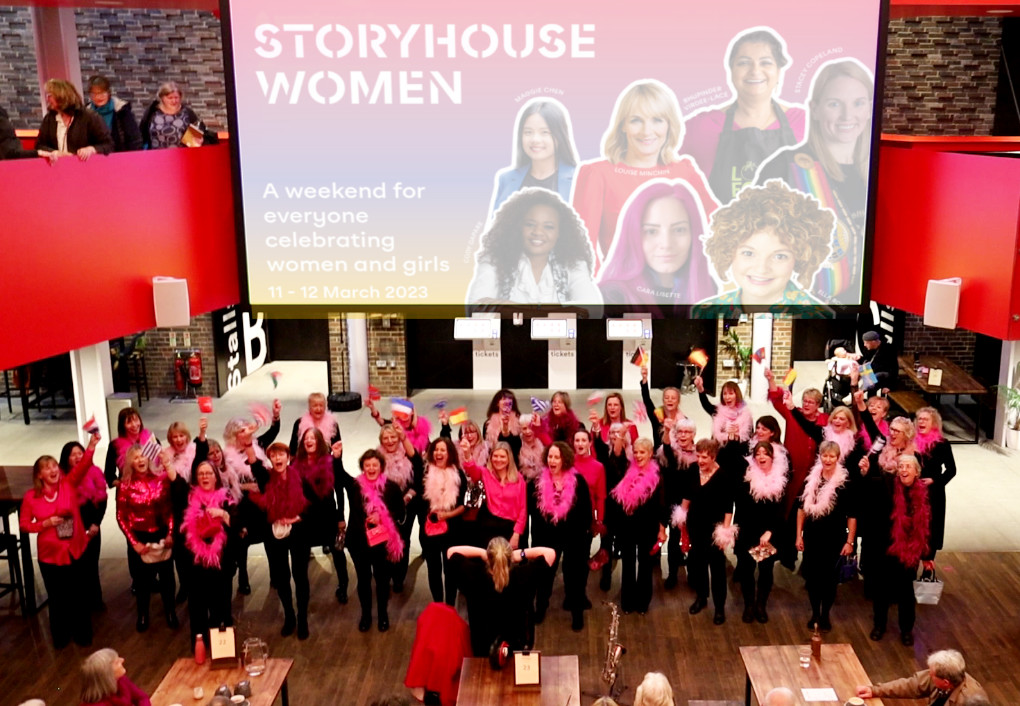 Thank you @storyhouselive for inviting us to close the Storyhouse Women weekend. What a fabulous venue and an enthusiastic audience to share our some of our songs with – including our #eurovision medley.

A REALLY ENJOYABLE DAY!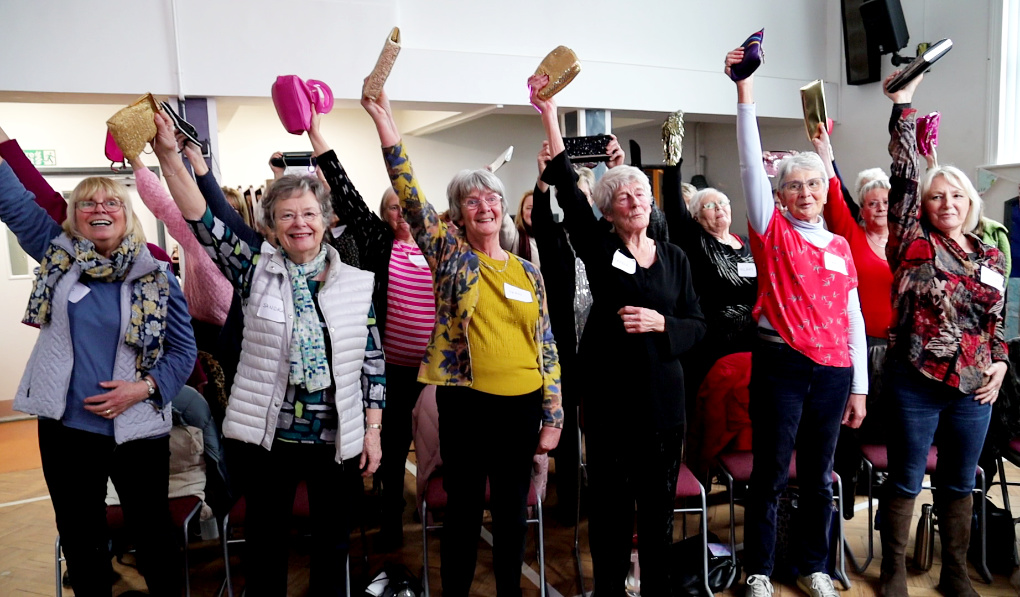 Be a Handbag for a Day is anybody's chance to sing in 4-part harmony for a day. Saturday 11 March was a great day - singing, tasty food, relaxation, laughter, more singing and ending with a brief performance for friends and family - more pics
Choirs twinning day
On 22nd January we hosted a "twinning" day with three wonderful choirs from Shropshire and Wales, led by their inspirational MD, Roxane Smith.
Roxane and our own MD, Matt Baker, each taught us all a new song. Then, after a delicious lunch provided by our famous Food Fairies, the choirs entertained each other with songs from their repertoires.

It was a fun, warm, friendly and truly uplifting day!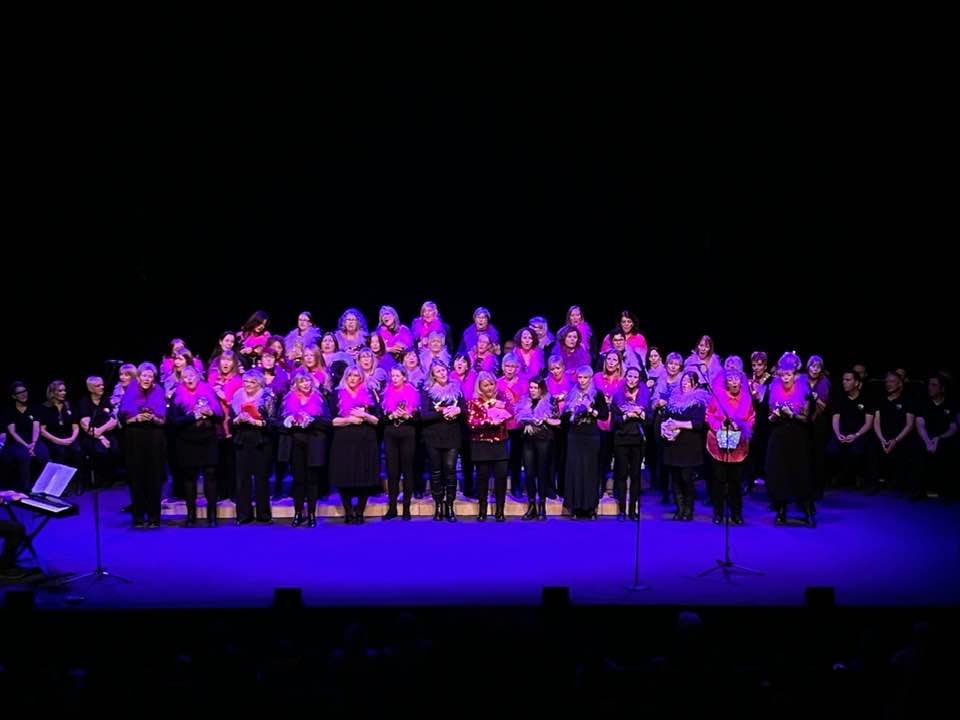 Singing as the guests of Proud Marys choir at the Storyhouse Queer Festival on 25th February
We had a ball singing some of our favourite songs and medleys to such an appreciative audience and joining with our friends Proud Marys and the Liverpool Rainbow choir in a wonderful finale.
---