Click on any image for a larger view
---
Festive Lunch in Harmony at the Grosvenor - 2019
Christmas lunch at the Grosvenor was followed by entertainment from the Handbags
---
Chester Cathedral Christmas tree festival 2019 & 2020
---
Busking for Christmas - 2019
On 7 December we set off around Cheshire to sing at several locations and spread a little sparkle and happiness on the run-up to Christmas.
---
Shirleybration -2019
A fundraising event in memory of choir member Shirley Berry raised over £5,000 for Chester's Hospice of the Good Shepherd in October 2019. The Proud Marys from Chester also sang at the event which took place in the Queen Hotel, Chester.
---
Visit to Belgium - 2019
In July 2019 we visited Belgium at the invitation of L'Echo di Spy, a Belgien choir who visited and sang with us in 2018. We took part in the Festival International de Chant Choral Choir during the visit
---
VIDEOS
Relight my fire
Another of our lockdown videos - this time singing with our fabulous friends the Proud Marys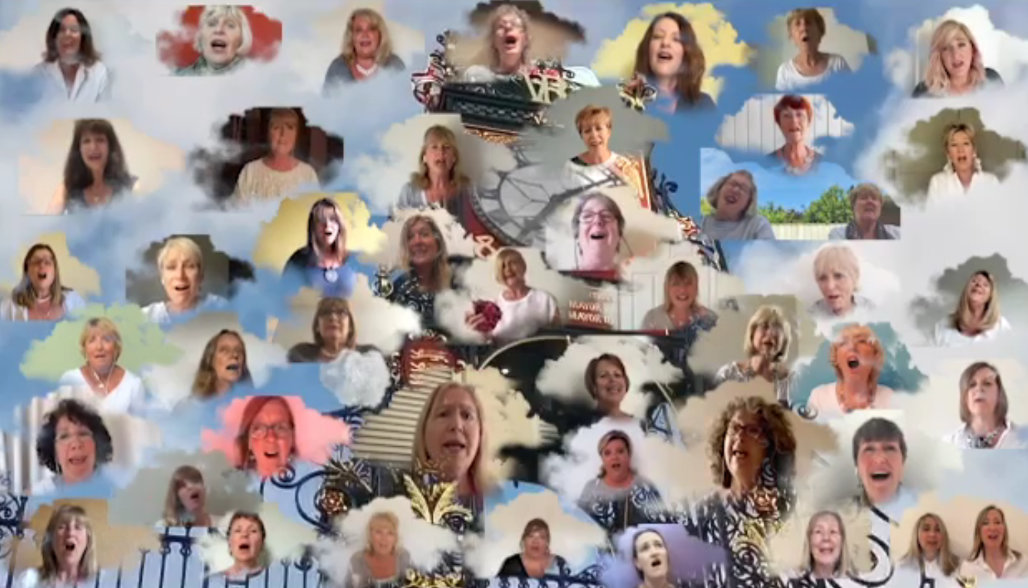 You don't have to say you love me
We have missed singing in our city, so here's a little tribute set to a back-drop of Chester's eerily empty streets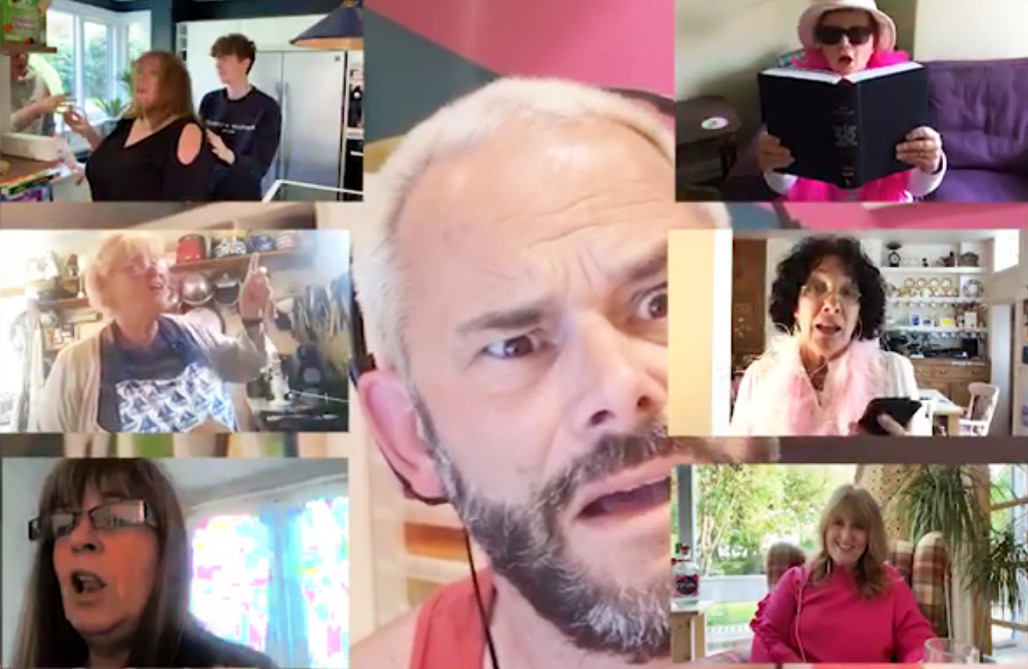 We're still singing
We may not be allowed out, but we can still sing.
See our video Downtown Locked-down

---
Down by the river
The Handbags were the first to use the newly refurbished bandstand at Chester's Groves in May 2019