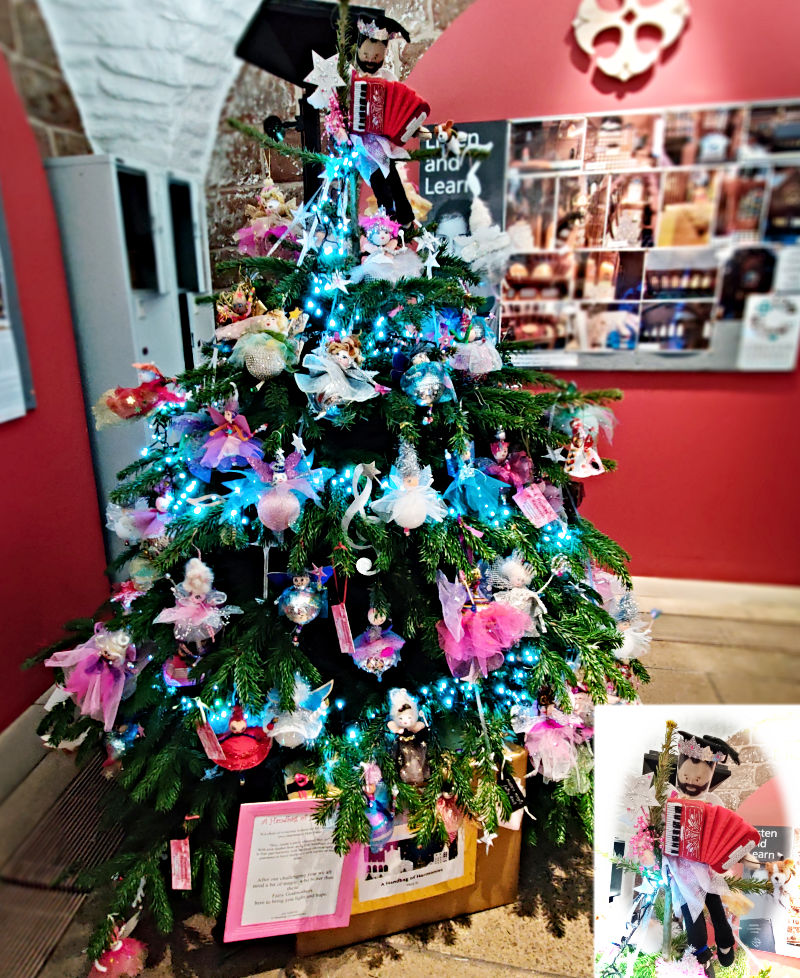 Cathedral Christmas Tree
We can't come and sing to you live this year, but we've been busy decorating our tree in Chester Cathedral's Christmas tree festival.

WE WON!!
Relight my fire
Another of our lockdown videos - this time singing with our fabulous friends the Proud Marys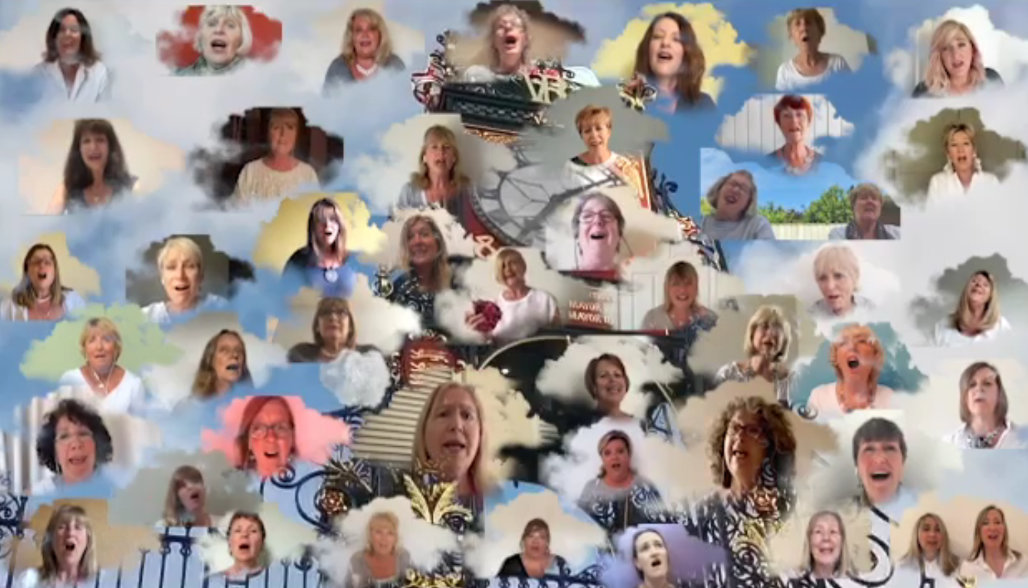 You don't have to say you love me
We have missed singing in our city, so here's a little tribute set to a back-drop of Chester's eerily empty streets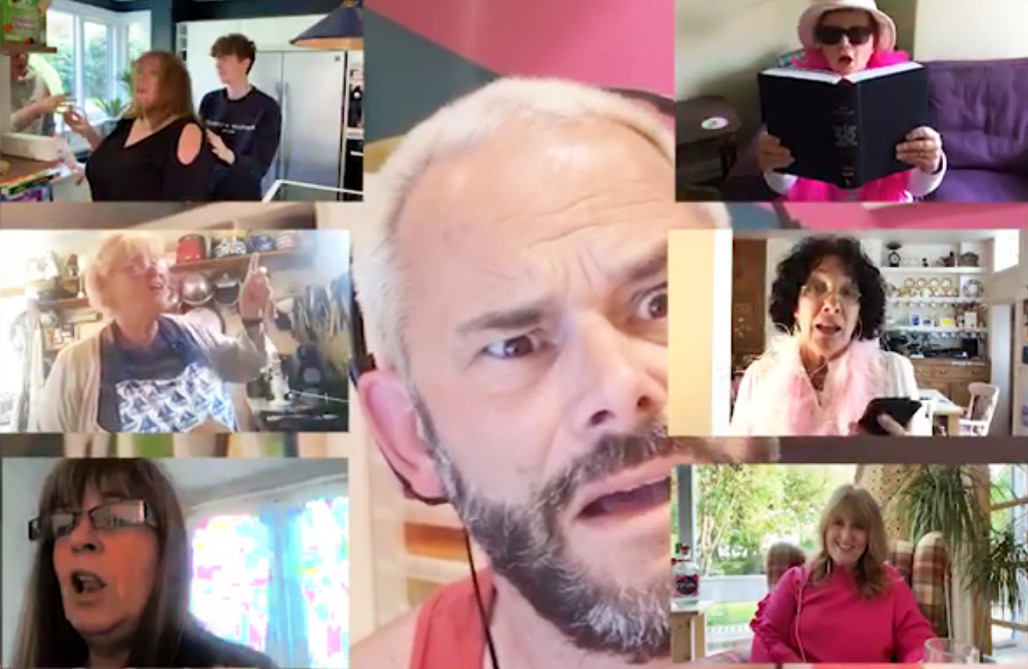 We're still singing
We may not be allowed out, but we can still sing.
See our video Downtown Locked-down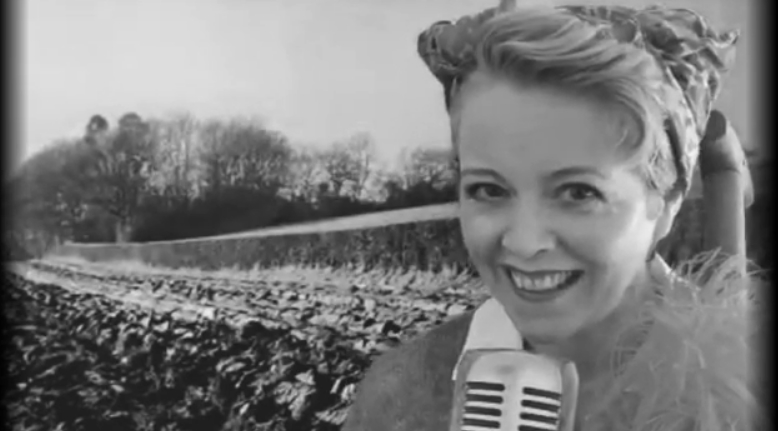 VE Day celebration
'Don't Sit Under the Apple Tree' - the Handbags go back to 1945 to celebrate VE day


Click any image for larger view
Singing at some Chester care homes - July 2021
Festive Lunch in Harmony at the Grosvenor
Christmas lunch at the Grosvenor was followed by entertainment from the Handbags
---
Chester Cathedral Christmas tree festival
Escape from the hustle and bustle of Chester's streets and come and see the trees at the Christmas Tree Festival in the cloisters of Chester Cathedral. Ours is the one decorated with mini choir members (all individually personalised)!
---
Busking for Christmas
On 7 December we set off around Cheshire to sing at several locations and spread a little sparkle and happiness on the run-up to Christmas. Click on any image for a larger view.
---
Shirleybration
A fundraising event in memory of choir member Shirley Berry raised over £5,000 for Chester's Hospice of the Good Shepherd in October 2019. The Proud Marys from Chester also sang at the event which took place in the Queen Hotel, Chester.
---
Visit to Belgium
In July 2019 we visited Belgium at the invitation of L'Echo di Spy, a Belgien choir who visited and sang with us in 2018. We took part in the Festival International de Chant Choral Choir during the visit
---
Down by the river
The Handbags were the first to use the newly refurbished bandstand at Chester's Groves in May 2019